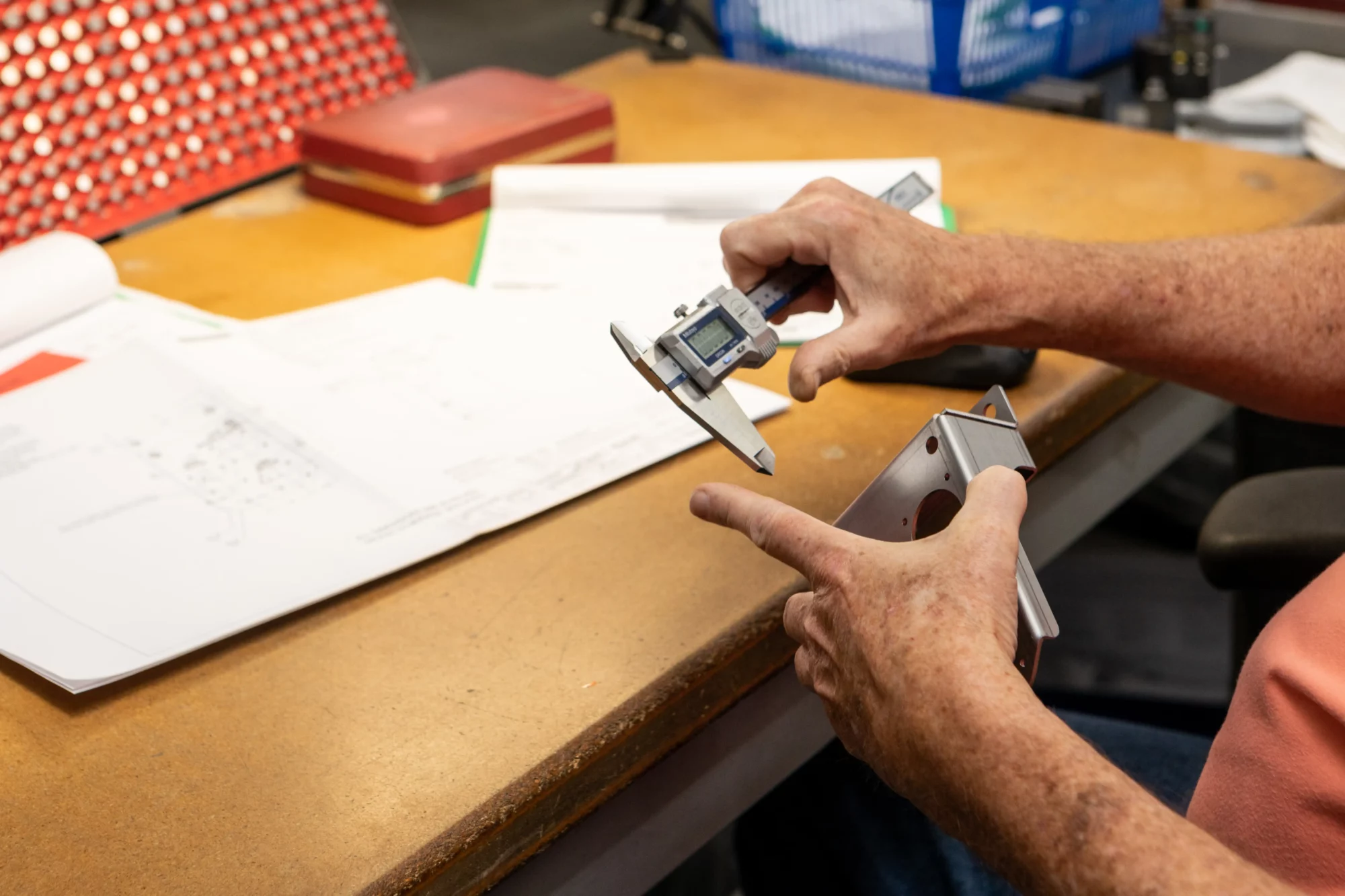 Quality starts at the Beginning – Not The End
Starting with the most detailed part, Midwest Metal Products programs all dimensions directly into our CNC equipment. And throughout the manufacturing process, each job is monitored by Statistical Process Control (SPC)-trained employees to maintain efficiency and accuracy.
FabriVISION® high-speed laser scanning authenticates flat layouts prior to production
Brown & Sharpe Coordinated Measuring Machine (CMM) for accuracy verification to 0.005″
FaroArm® mobile inspection station verifies formed dimensions to 0.002"
SPC-40 PC Shop Floor Network, with readings taken at all major steps to ensure compliance
5S Lean Manufacturing culture
No matter how intricate the design, Midwest Metal Products can provide unmatched precision for all your custom fabrication requirements — every order, every time.
"…very pleased with the quality and attention to detail you have displayed with our recent and first order. I look forward to our future business transactions with your company."
"…let me say that I am pleased with the quality of the work and the attitude of your company as a whole. I'm looking forward to working with you again."
"…the most accurate parts, with the least amount of trouble and need for constant communication. Thank you very much, and please keep doing the great work you guys are doing!"