Precision work – every order, every time.
In-House Artwork Development and Application
Midwest Metal Products' single-source manufacturing service includes a start-to-finish silk-screening operation. Silk-screening is a method of applying paint and design elements to any type of metal product. It is the easiest and least expensive way to customize any enclosure and can be done in nearly any color.
In-house artwork development
Highly experienced technicians
Company logos, parts labels, safety decals and more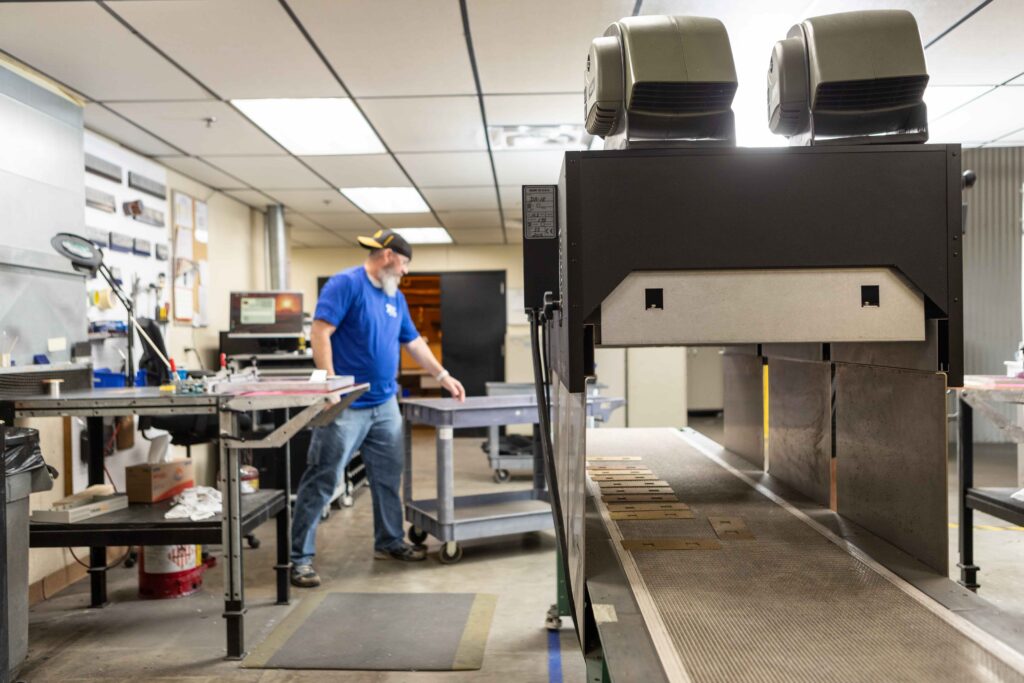 Take a look through the photos below for detailed views of our silk-screening and finished products.
Silk Screening at Midwest Metal Products
Silk screening is easily susceptible to being worn off or damaged if hand tools are used on it. If you have a metal product that will come into contact like this, try to ask for a clear powder coat after the screening to help keep the markings and scratches off of it. With Midwest Metal Products, you will have the flexibility to choose efficient means and materials for your specific project. We will be able to produce parts for your precise specifications and will always deliver on time