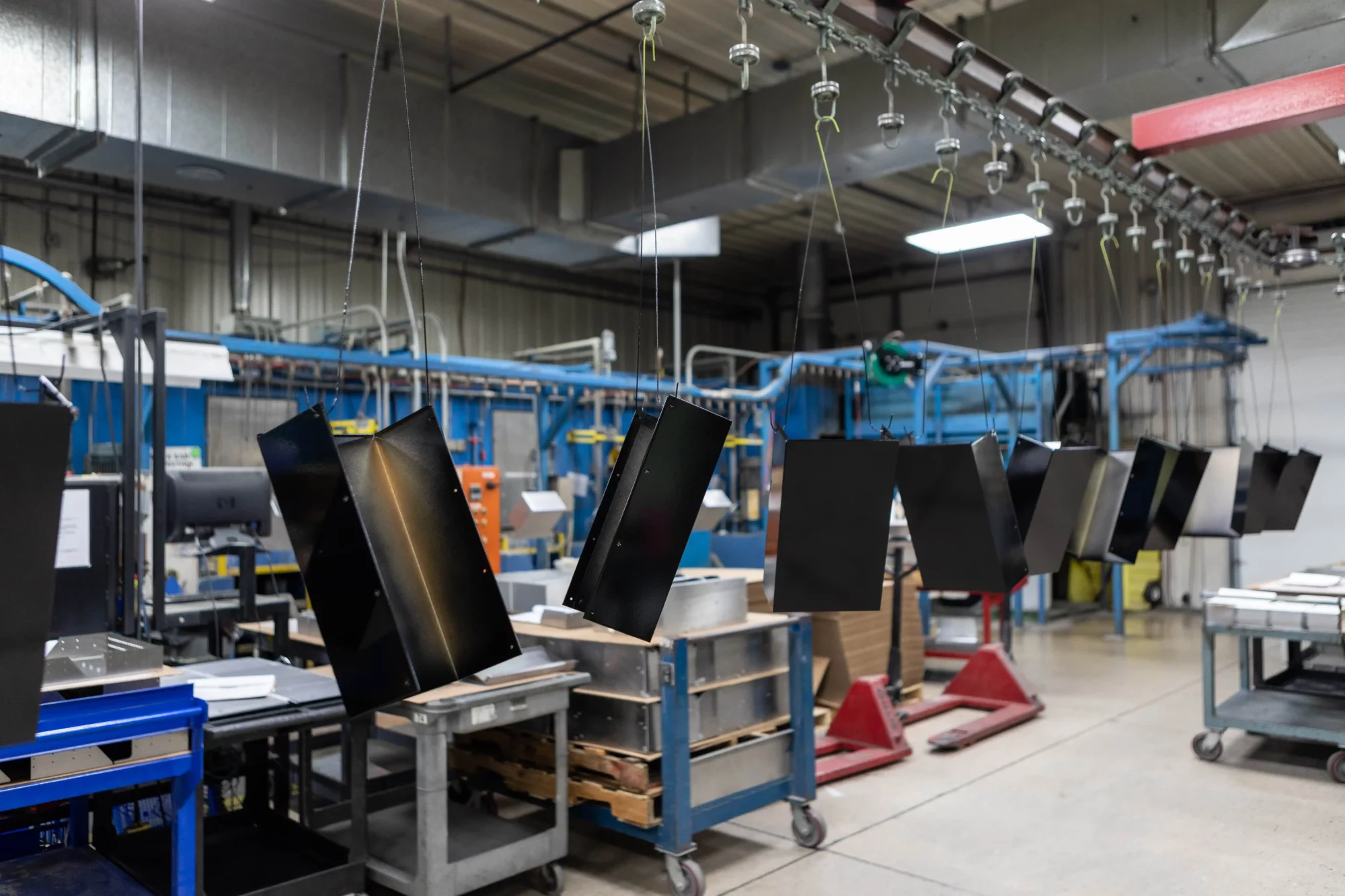 Precision work – every order, every time.
Consistent Finishes — Every Time
Powder coating, wet painting and metal finishing have been specialties at Midwest Metal Products for more than 55 years — and we put that pride in workmanship into every product that leaves our facility.
Not sure which finishing to go with? We have broken out the benefits and drawbacks of each finishing type.
So what is it that sets MMP apart from other vendors?
8,000 square feet of dedicated production space
Five-stage pretreatment lines
Automatic conveyors
Infrared ovens
Unsurpassed quality control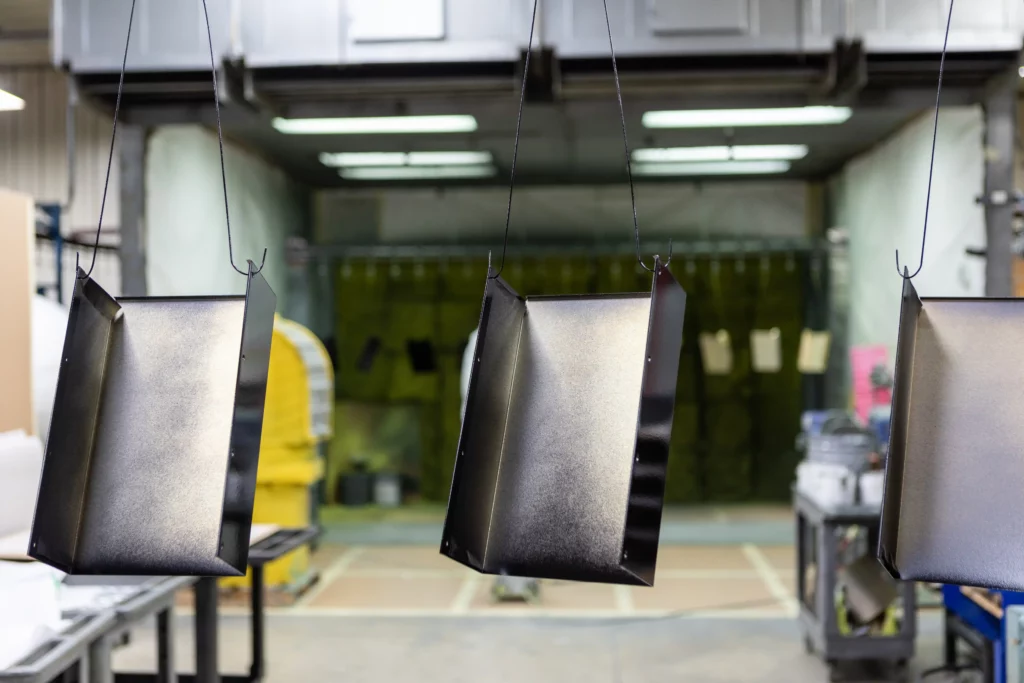 Take a look through the photos below for detailed views of our finishing capabilities.
Benefits of powder coating
Yields thick, hard finish that is tougher than traditional paints.
Electrostatic stage greatly increases the efficiency and productivity of coating by nearly 95%, less paint is wasted and the metal object is fully coated. Powder coating has a one coat finish.
It creates an even flat surface, the powder is sprayed and heated without drips or application traces.
Drawbacks of powder coating
The thick finish it produces can be a drawback depending on your needs
Can be expensive for smaller jobs. Powder coating requires spray materials, electrostatic booth and an oven.
Benefits of wet paint and plating
Ideal for products which cannot be heated for powder coating, powder coating requires an oven while wet paint finishing does not.
Wet paint has a wider color selection, so if you have a custom color job wet paint is probably the way to go.
Produces a thinner finish than powder coating.
It is an economic finishing process.
Drawbacks of wet paint and plating
Not as durable as powder coating.
Can require multiple finishes to get an even, perfect finish.