Precision work – every order, every time.
Quick, Precise and Cost-Effective
Midwest Metal Products' professional welders offer you a full range of materials including steel, stainless steel and aluminum welding services. See below for details about each of these services, as well as things to consider when choosing stainless steel or aluminum welding.
Steel and Stainless Steel Welding Services
TIG welding process
STUD welding process
MIG Welding
High tolerance stainless steel welding
Resistance Welding
Aluminum Welding Services
MIG welding process
TIG welding process
0.125±" aluminum
150 KVA with electronic controls
Resistance Welding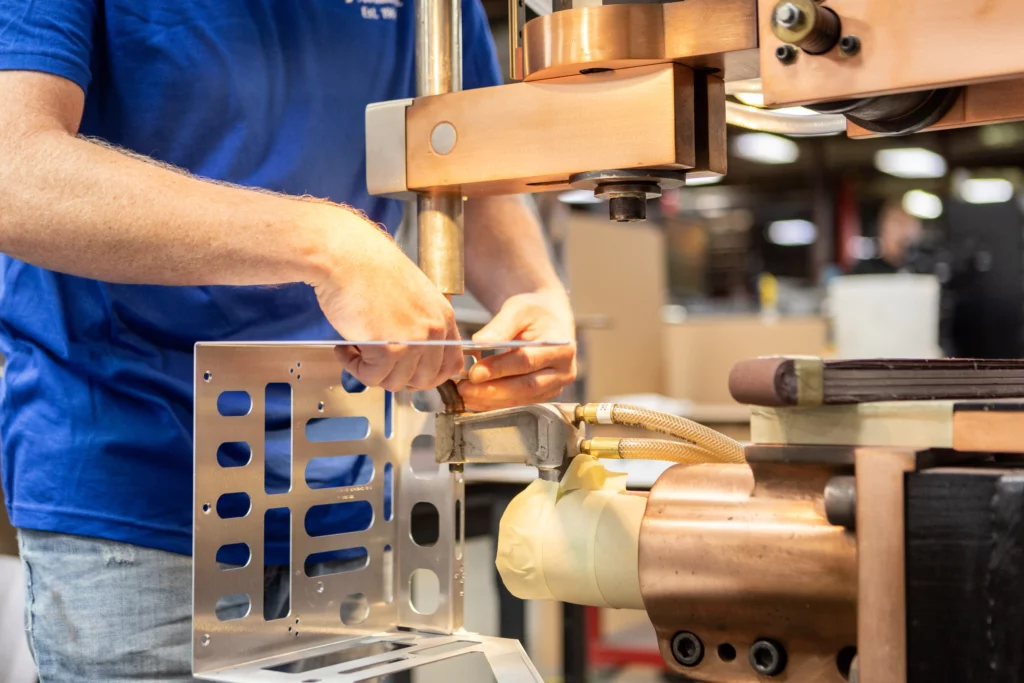 Take a virtual tour of our award-winning production facilities and contact the experts at Midwest Metal Products today.
Stainless Steel Welding vs. Aluminum Welding
Whether welding stainless steel or aluminum parts, a quality weld is always the goal. Besides having different qualities that can be beneficial for different industrial applications, these two materials weld differently, too. The biggest differences between the two are the cost of the materials and labor to weld them as well as their properties related to resistance to cracking, deforming and corrosion. Choosing aluminum or stainless steel often comes down to application. Steel products include structural building materials, agricultural equipment, heavy equipment, food industry equipment and automotive products. Aluminum is more widespread in use for the aerospace, computer and automotive industries. Both provide quality parts for their chosen application.