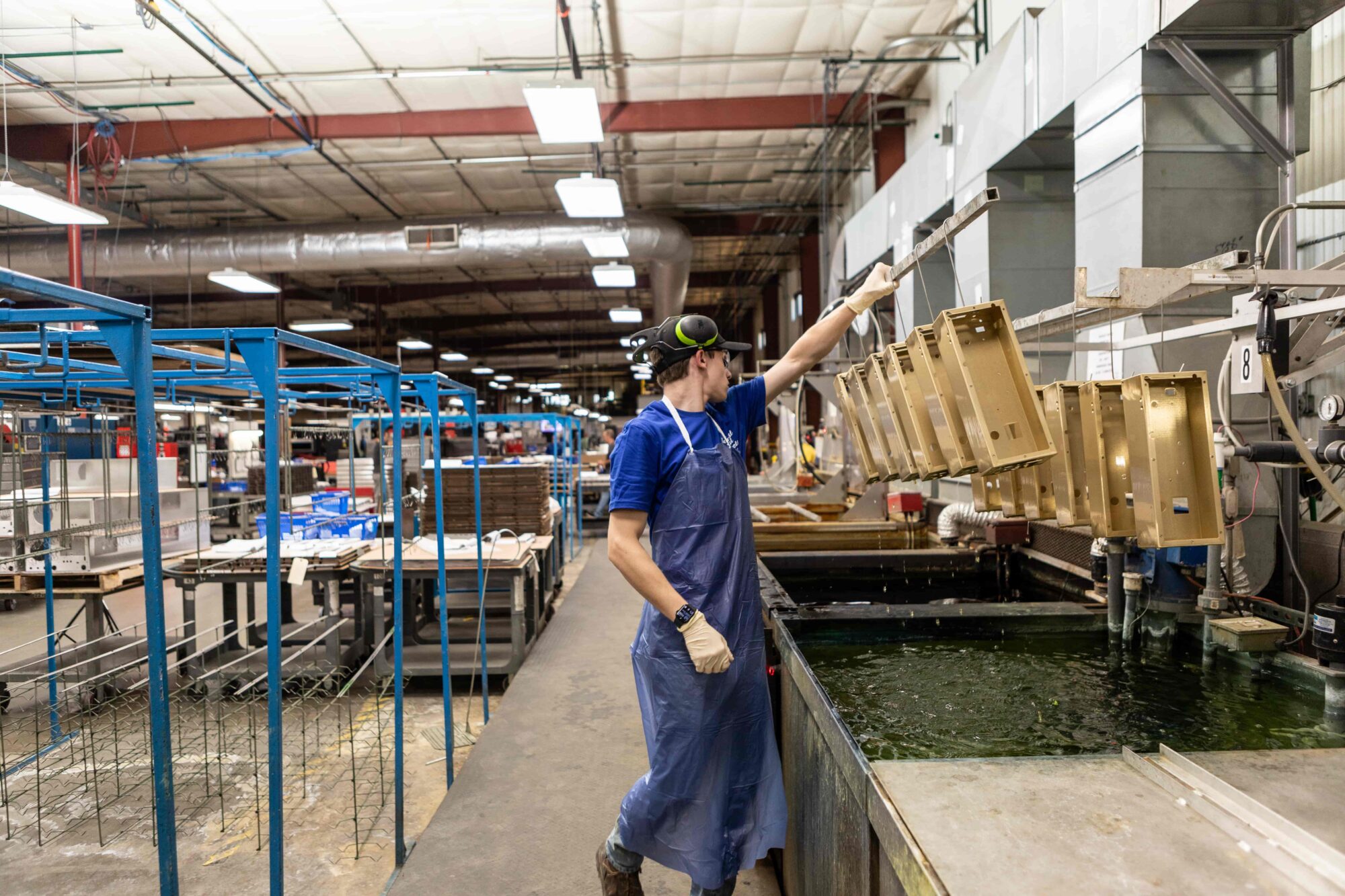 Precision work – every order, every time.
Superior Surface Protection and Preparation
Midwest Metal Products employs its own chromate conversion/chem-film line for the most corrosion-resistant coatings available.
RoHS/REACH-compliant chem-film
Prevents white rust and oxidation on aluminum
Improves adhesion of finish primers and paints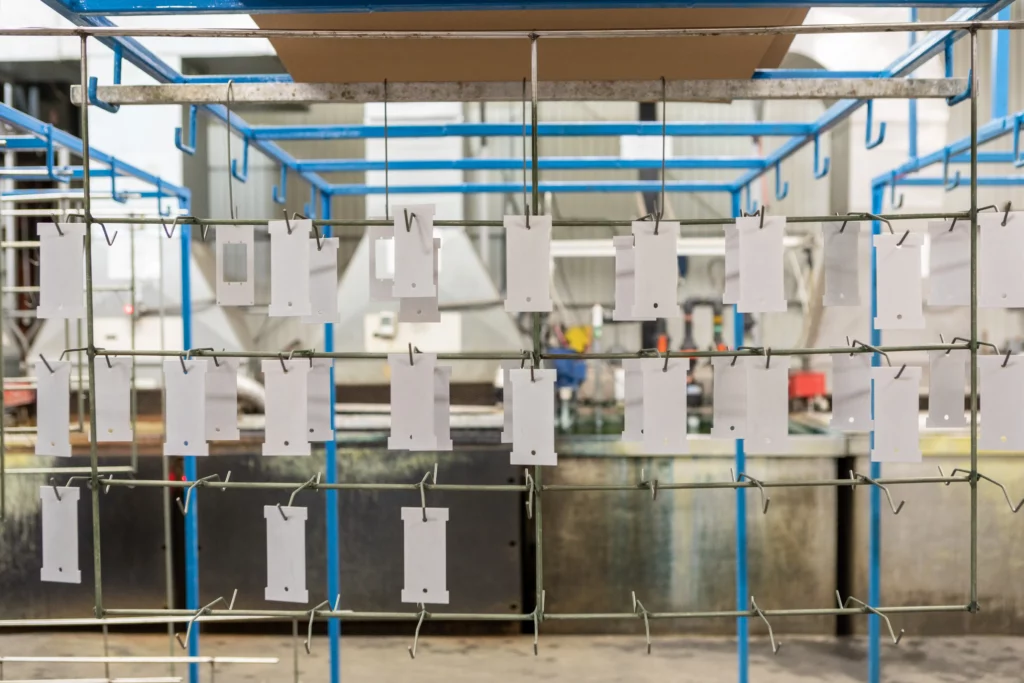 Take a look through the photos below for detailed views of our chem-film line and finished products.
How The Chromating Process Works
We begin by thoroughly cleaning and polishing the surface of the metal. This careful pre-treatment process is critical. When done right, the surface sustains its anti-corrosive properties. Even when exposed to high temperatures, humidity and structural damage. Chromate coatings can then self-heal these climate assaults and surface scratches. Next, we immerse the clean metal surface in a water-based solution of chromium salts and acid. We can also spray the metal with an acidic chromium coating. Finally, after we apply the chromate coat, we treat the metal with deionized water, run it through a rinsing bath, and dry the metal. The final coating varies in thickness and appearance. From bright yellow to dark brown to greenish in hue, chromate coatings can be aesthetically pleasing and iridescent. Darker colored finishes are usually thicker and provide the best corrosion protection.