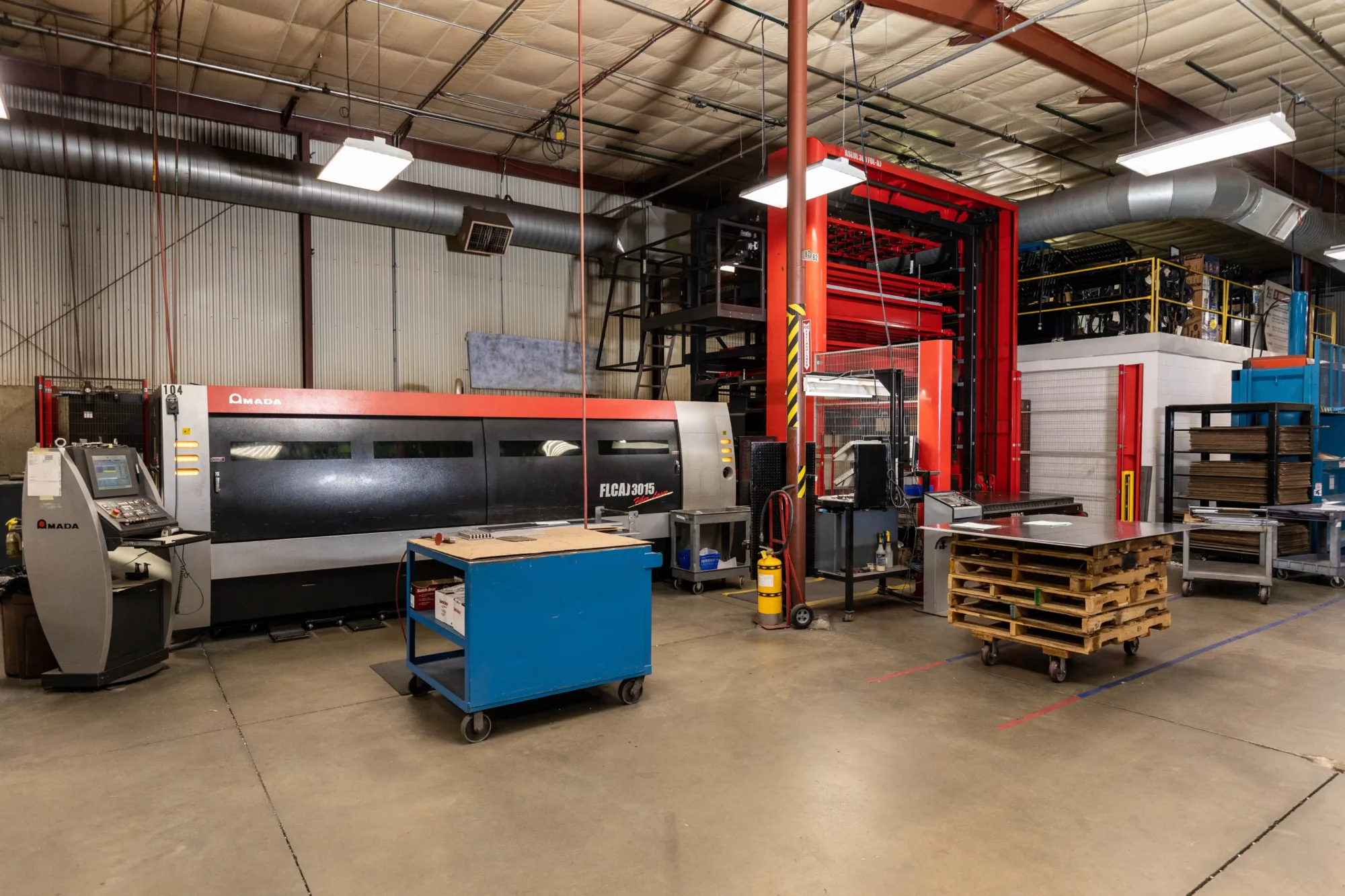 Precision work – every order, every time.
Advanced Innovation for Flawless Products
Our high-speed EML turret/lasers provide efficient automated loading and unloading with unmatched quality.
High-speed CNC turret punching
Unlimited laser shape cutting capabilities
Automated cells
0.25″ x 50″ x 144″ capacity
Stamping presses to 90 tons
Minimal part handling means reduced labor costs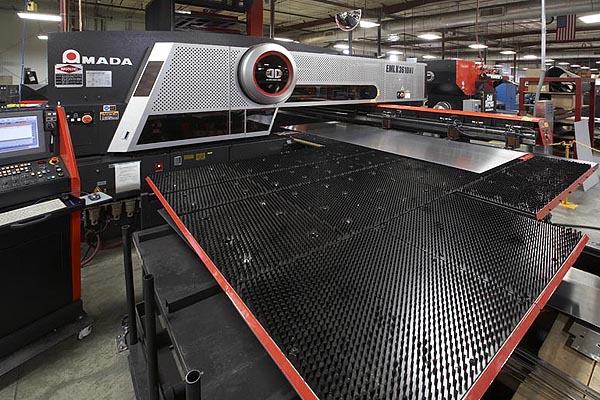 Take a look through the photos below for detailed views of our Turret/Laser and finished products.